Connor Sports 150th Anniversary Logo
Celebrating a company's heritage on and off the court
Through our years of work for the Detroit Sports Commission, we were introduced to Connor Sports — the market leader in portable and permanent hardwood sports flooring systems. Their clients include hundreds of collegiate teams, half of the NBA franchises, the olympics and the official court manufacturer of the Men's and Women's NCAA March Madness® and NCAA Final Four®. In 2022, Connor Sports celebrated 150 years of service to the sports flooring industry and approached us to develop an anniversary logo.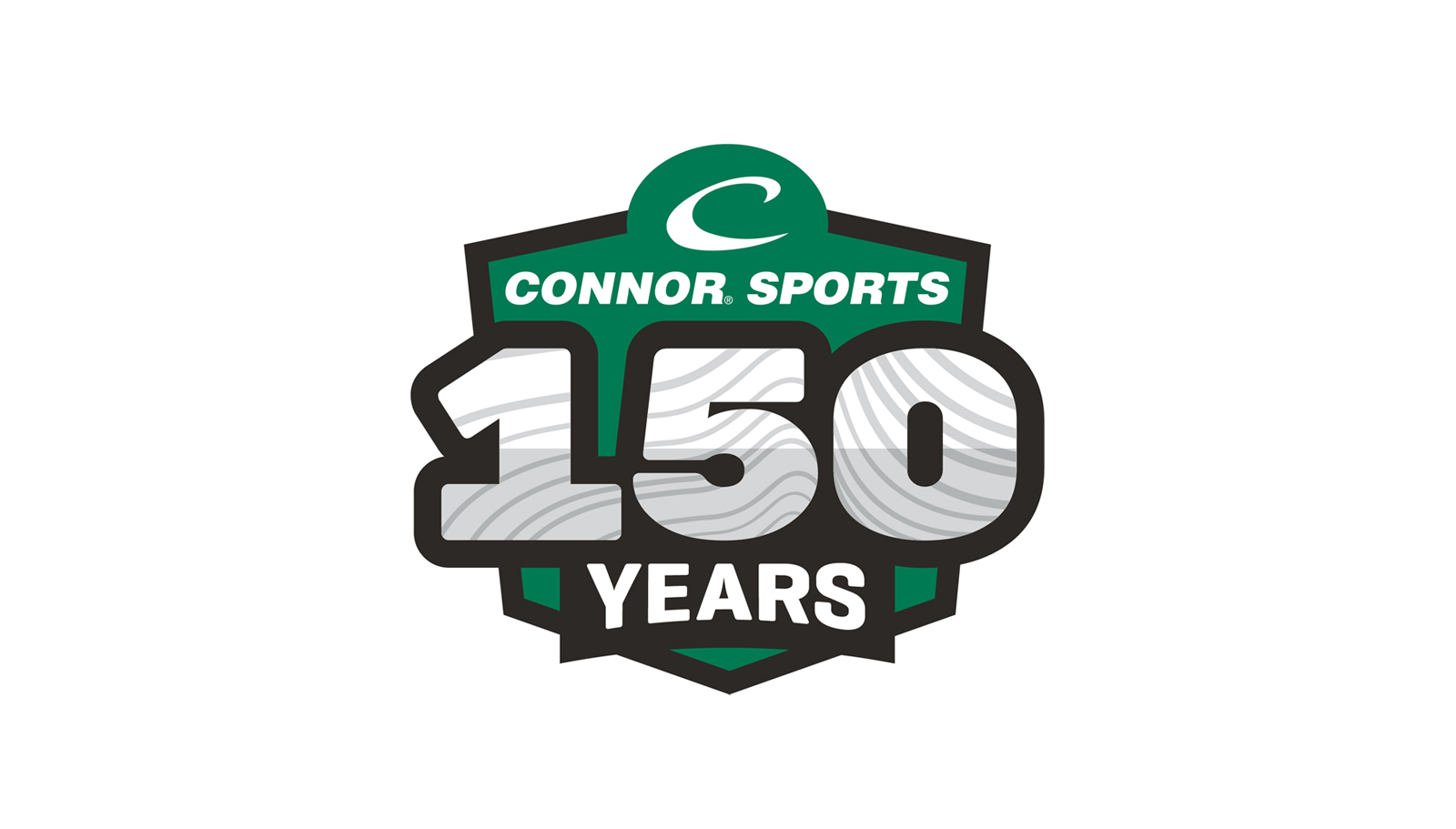 Challenge: Create a mark worthy of a company that reaches it's 150th birthday
When we met with the Connor Sports team, they explained what they do and how they do it in great detail. In the early days the company began by manufacturing furniture, then toys and in 1914, they installed their first basketball court. They walked us through the long process of how the March Madness court floors are made — from raw material of northern hard maple sourced from sustainably harvested forests located primarily in Amasa, Michigan. They expressed their seriousness about quality and detail from the milling and finishing process to the installation of every single court. They're committed to sustainability and with a proud smile they mentioned how their employees are family. Not only did we have to include the Connor Sports "C," we knew we had to create a mark that embodied the excellence and traditions of this great company.
Strategy: Produce a winning logo like a champ
After we researched and learned about Connor Sports'  impressive products and processes, we went to work. It started with concepts that included trees for heritage and sustainability, confetti pieces for celebration (and hello — the Final Four), curved swooshed lines like the knots in wood. We included arrows that that evoked the feeling of trees while signifying the company's forward momentum into the future. We also presented options that included taglines conveying their strong tight-knit team. The final logo was chosen — a mark with wood-grained "150 years" inside of a sporty shield. The final logo blends the company's heritage and its workforce with the natural elements of timber, sustainability, and forward-reaching research and technology. Variations of the final mark were also developed with the company's tagline and the anniversary years.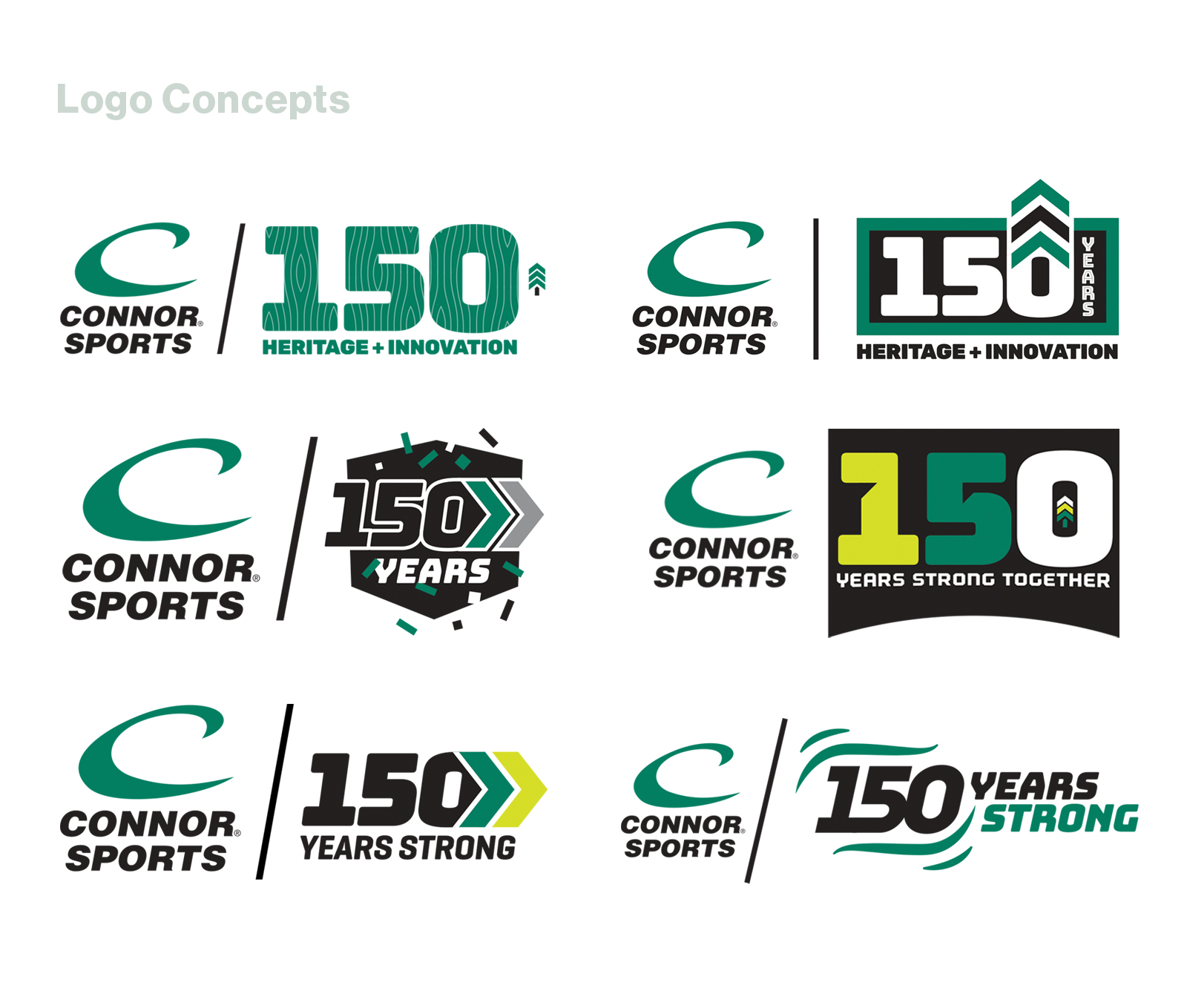 We're happy that Connor Sports was pleased. In fact, the sesquicentennial logo was so well received it was displayed in various expressions, including banners at the company's mill in Amasa, on promotional items from Men's and Women's Final Four court replicas to employee apparel and digital platforms such as the website and social media channels.