Brighton Howell Area
Identifying an area's strengths and quantifying its personality can attract a broader audience in a competitive travel and leisure market
A few years back, the Livingston County CVB was looking for help. Their visitor website was visually stale and difficult to navigate. Enter a chance meeting with Octane Design at an annual Michigan CVB conference. There, a casual meet-and-greet would lead to us transforming their outdated online platform into a website packed full of user-friendly features and content the CVB could easily control. A couple years later, they circled back, asking us if we wanted to help them create an all-new brand platform and visual identity that would allow their visitor destination to rise to the top of Michigan's overflowing bucket of travel hot spots.
Branding
Website Design
Content Strategy
Art Direction
Editorial Direction
Copywriting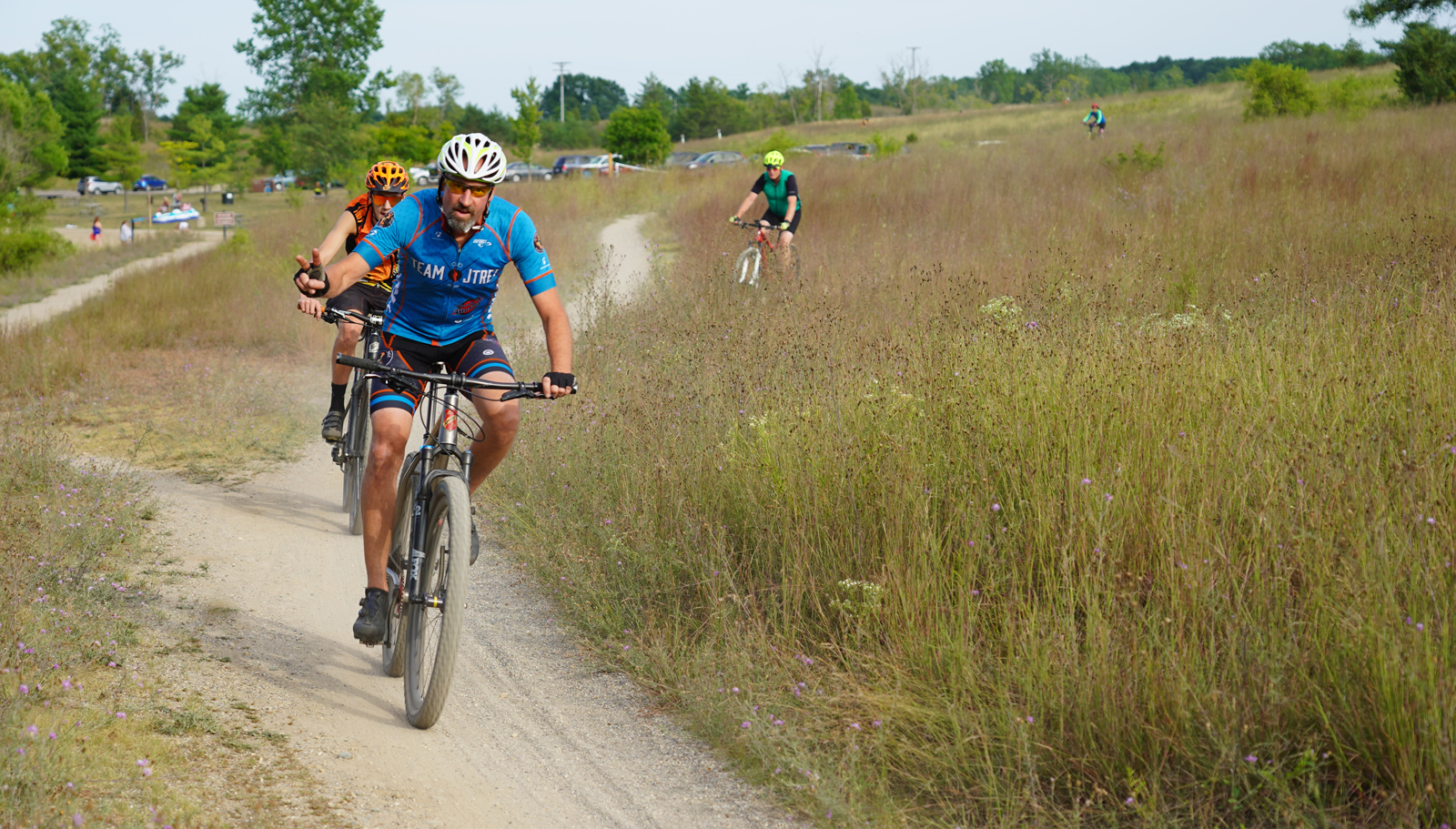 Challenge: A major overhaul doesn't need to be scary
The Livingston County CVB is the marketing and promotional arm of Michigan's Livingston County as a destination for visitors, motor coach tours, meeting and conventions. We took their obscure brand nomenclature, Visit Livingston County (Do visitors search out their next travel destination by county?), and outdated brand platform — which didn't do justice to the area's historic downtown districts, destination dining, boutique shops and vibrant entertainment — and threw it on its head. We injected the brand with a succinct brand promise and messaging; relevant color palette, attractive plug-and-play marketing/advertising templates; emotional, vivid language; and most importantly a new external visual identity anchored by a name and coinciding logo that leaves no doubt as to the destination's prime lower-Michigan location — "Explore Brighton Howell Area."
The logotype's unique letterforms play off each other's shapes. The curves invoke a feeling of waves and tree lines, while the vertical shape for "area" is reminiscent of a downtown sign — reinforcing the brand promise: Converging the essence of rural and urban into adventuresome experiences.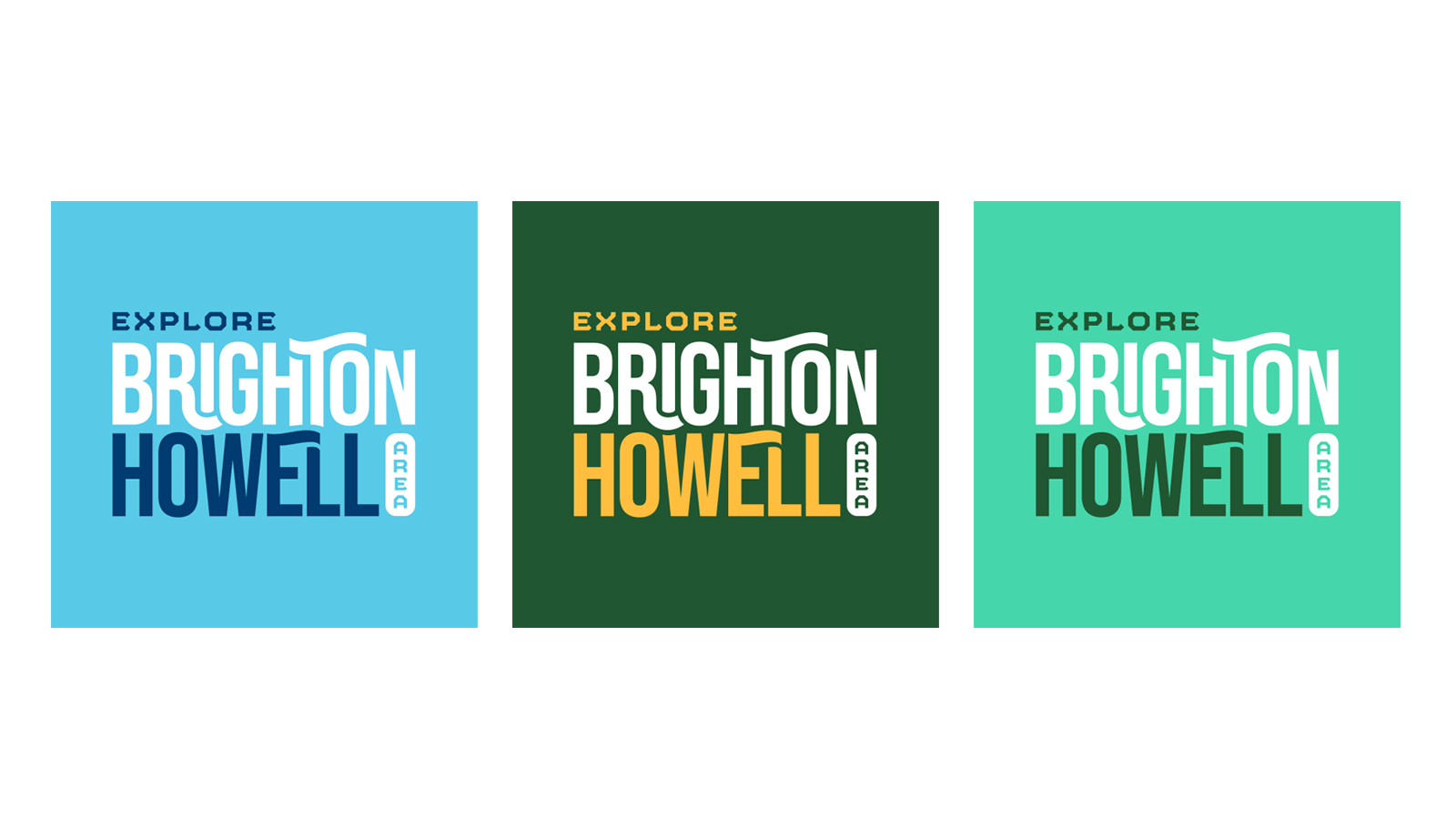 Strategy: You don't need to recreate the wheel
While lots of our brand work with clients often requires us to dig deep interviewing employees, surveying visitors or asking residents lots of hard questions about where they live and why they love it, the Livingston County team had already done a huge chunk of the groundwork. They were sitting on a recent comprehensive brand report and assessment. They just needed some expertise dissecting it and transforming it into digestible brand elements. From there, we took the pages and pages of tables and charts measuring visitor and resident responses to develop a clear brand promise and themes that captured the essence of the Brighton Howell Area. Next, we interpreted that promise visually with a logotype, distinct iconography representative of the different aspects of the brand, a fresh color palette, new font treatments and a bold new voice and tone. And we developed brand guidelines to ensure consistency across all print, social and event platforms.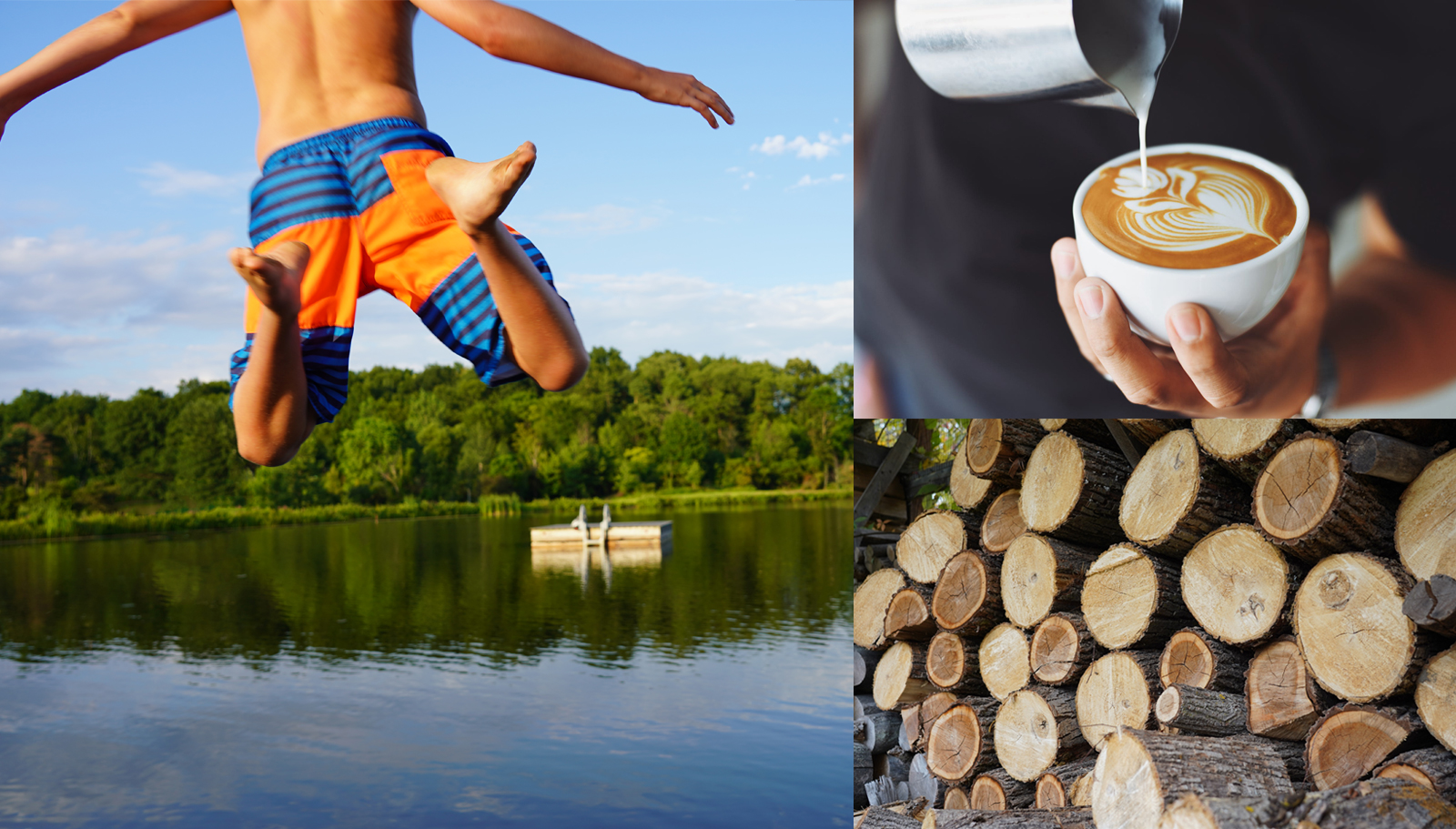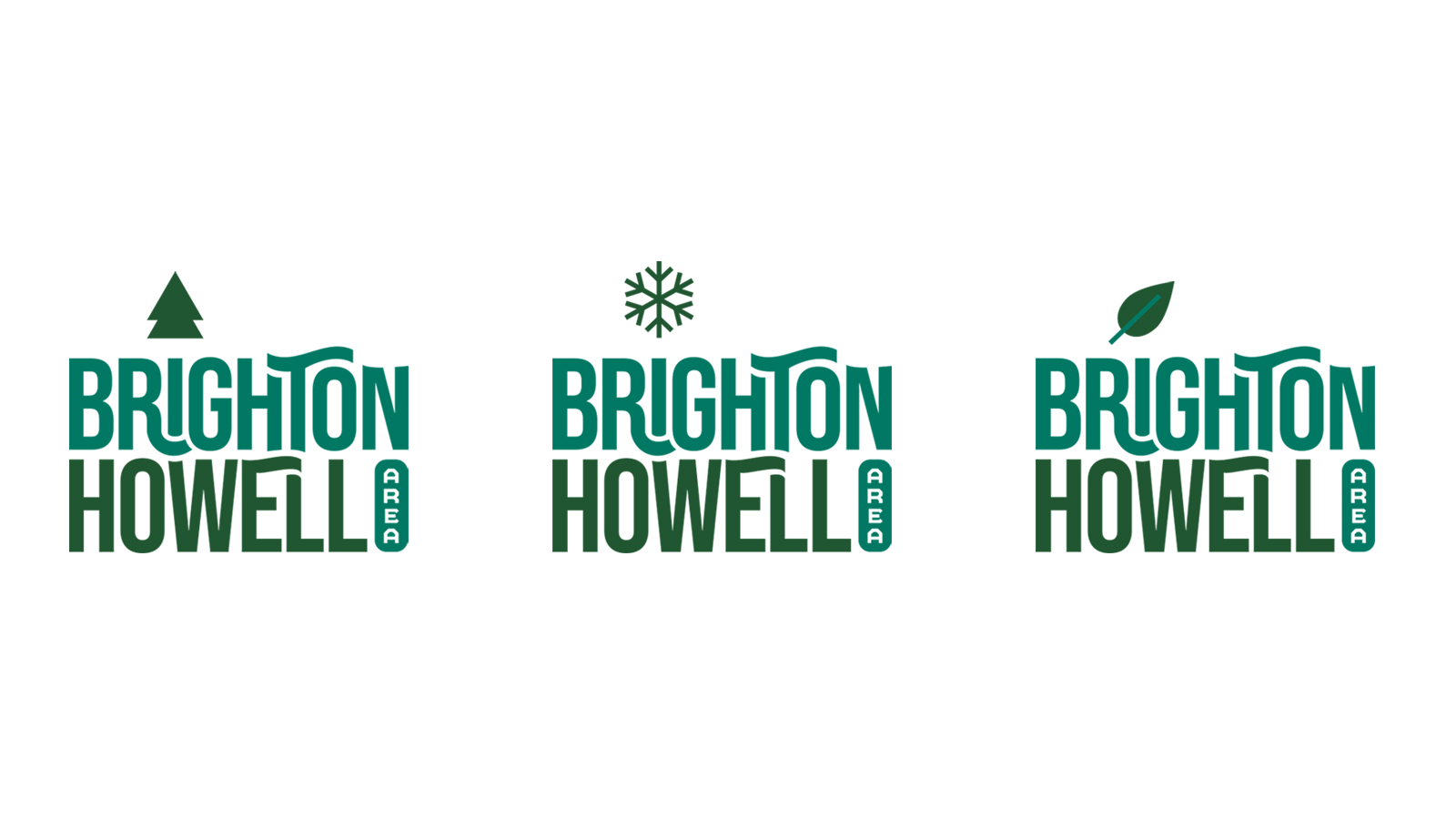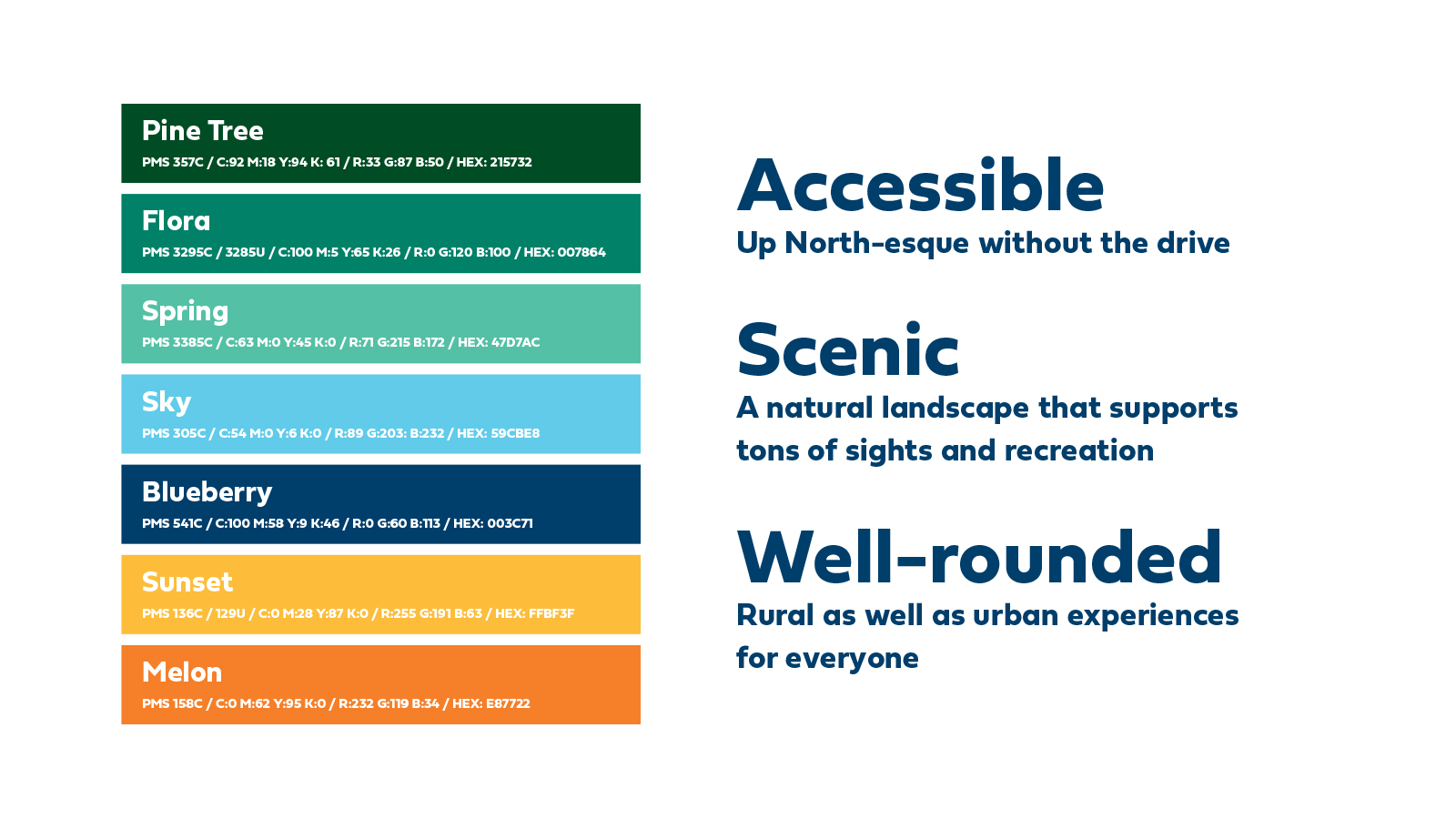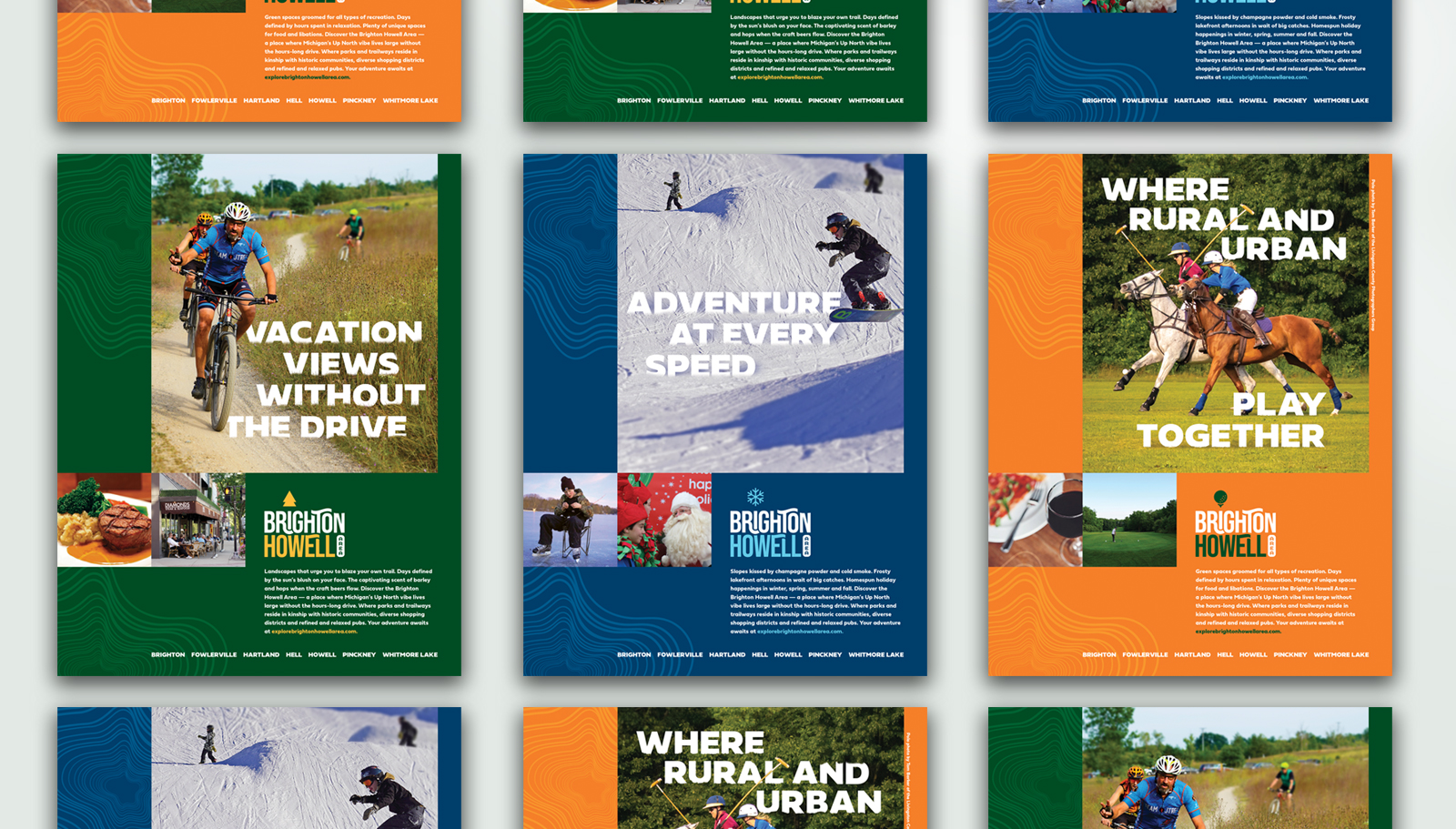 Result: A partnership with longevity
Our earlier work on the CVB's website injected content and custom features such as a simplified user interface and more robust search engine, along with a CMS that put the CVB in complete control. In fall 2021, the CVB successfully launched their new brand story, logo and guidelines. Our work with Livingston County continues, with Octane Design creating related social media content, videos and more.
"Everyone was very committed early on and all the way through to make sure it was well received. Octane asked good questions and quickly followed up on deliverables."
MARY ROBINSON EXECUTIVE DIRECTOR, BRIGHTON HOWELL AREA
Biker, swimmer and wood photos by Susan Pominville of Picture Livingston