UM-Dearborn
Elevating an alumni publication
The University of Michigan – Dearborn wanted to update their alumni publication and inject new life into the biannual magazine.
Publication Design
Art Direction
Challenge: Using your brand to your advantage
Understand the university's goals, know your audience, restructure the content and align the design through strategy and research.
Our first question: "Where is the maize and blue in this publication?" It was missing. When you picture U-M you see the bold "M" surrounded by rich deep blue and visions of collegiate traditions of excellence in education and sports. With that, we brought the look to life and incorporated a slab typeface for headlines and integrated the U-M color palette into the publication's design.
Strategy: More than just slapping maize and blue on a page
Designing a publication is no simple task. Once we understood the rules of the brand guide, we conducted a reader survey, interviewed the editorial team, reviewed other alumni publications and audited the current edition. This is when our knowledge of launching publications came into play. With the right background information and understanding of content goals, we were prepared to implement a thoughtful design within a restructured publication.
We easily moved from the concepts we provided into design and production mode, helping the UM-Dearborn editors brainstorm illustration and photography ideas for the upcoming issue. Because we already have a publication process of our own, we could easily work with the U-M editorial staff from start to finish. And, to ensure the final piece maintained our high standards, we refined headlines, proofread front to back, specified paper and went to the press approvals.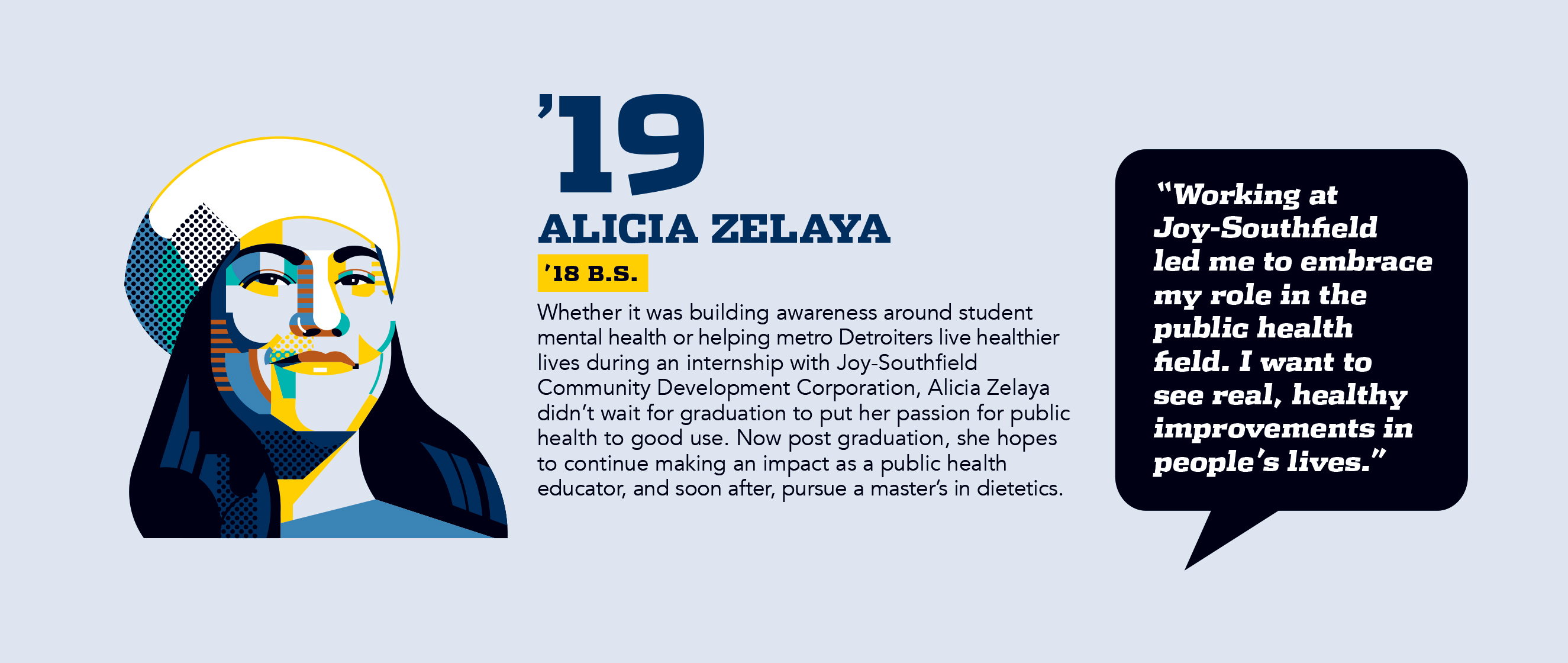 Result: Total integration
The momentum of a successful magazine launch also allowed our UI/UX team to re-envision the online magazine portal for desktop and mobile, incorporating an approach backed by stakeholder interviews, user research and competitive analysis.
In the end, we have a happy communications team and a successful magazine that resonates with the audience, integrates with the website and aligns with the U-M brand.
"Octane has a knack for taking our ideas and distilling them into an actionable strategy and incredibly compelling and authentic creative."
KATE MALICKE UM-DEARBORN