Covalence
Depicting techno's roots
The DMCVB wanted to tell an authentic story about Detroit's techno roots. A complex history deserving of attention during the city's annual Movement festival.
Challenge: What frequency you from
Pulling off a video that accurately captures the history and spirit of techno music as well as ensuring that history was seen on social media required collaboration and planning. And it just so happens that we're pretty good at facilitating both of those things. The black roots of techno music in Detroit are often overlooked and rarely told. We found partners that could accurately convey the history of techno and elevated the marginalized voices of this strong community.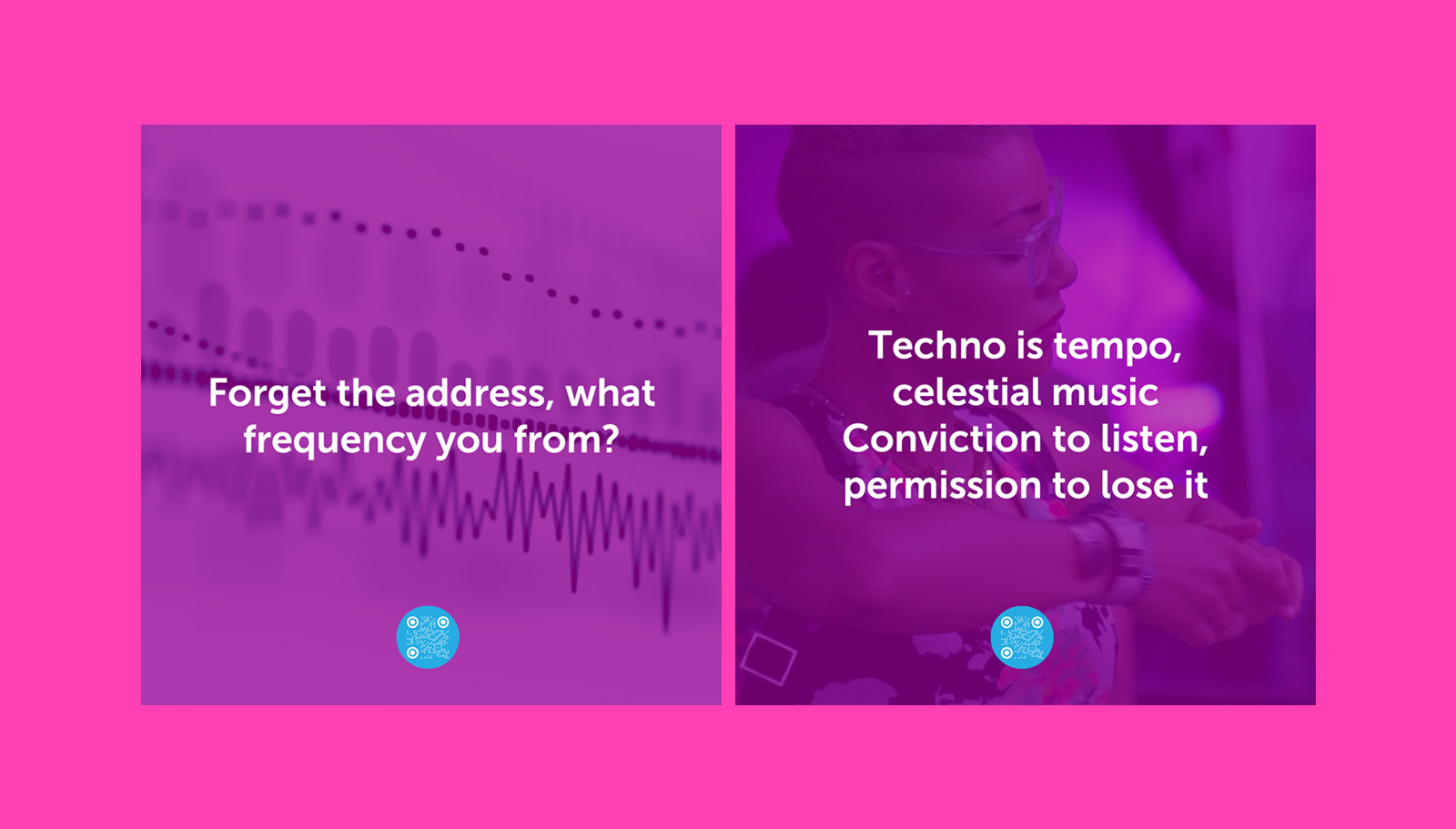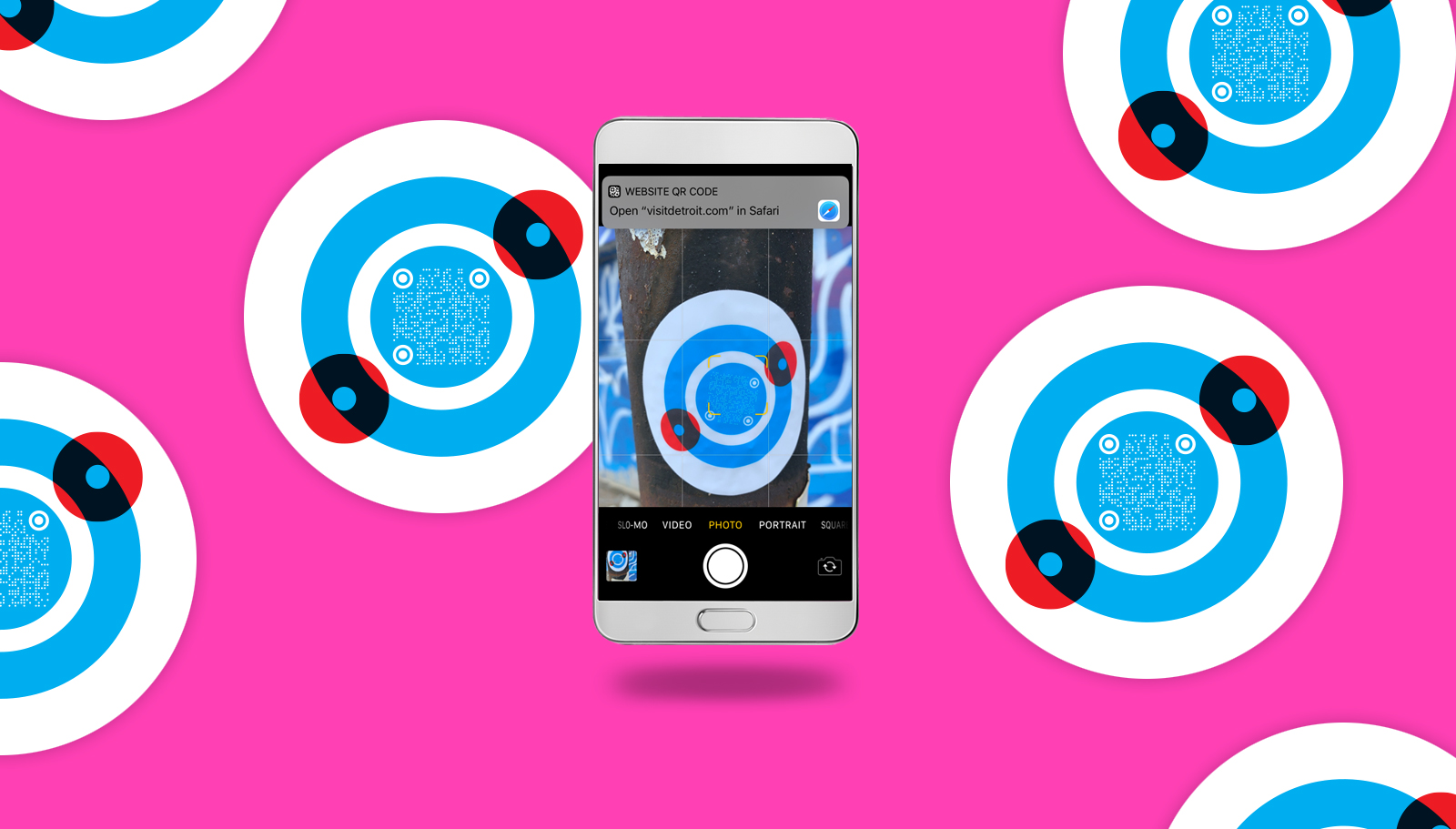 Strategy: Extend your reach
A great story only gets you so far. We knew we had to make sure that this story got the reach and attention it deserved. We created QR code stickers that were passed out at Movement. The video was also played on the large screen at COBO directly outside the festival.
In addition to our onsite efforts, we created a digital presence for the video that included a rich history of Detroit's techno roots as well as an itinerary that encouraged visitors to live the history directly by visiting some of the spots mentioned in the video.
×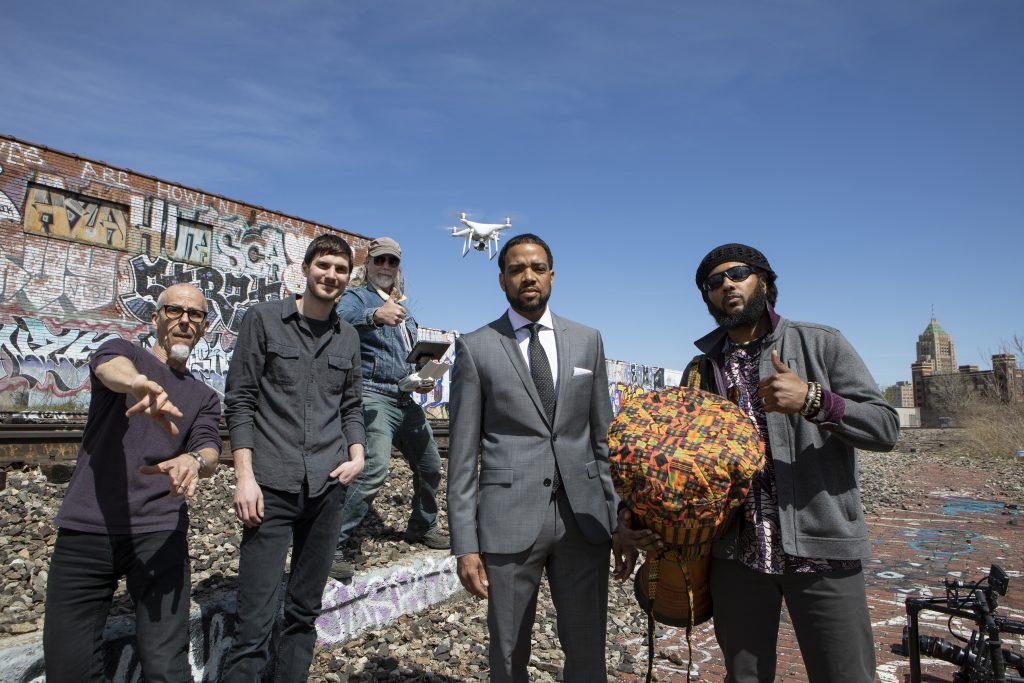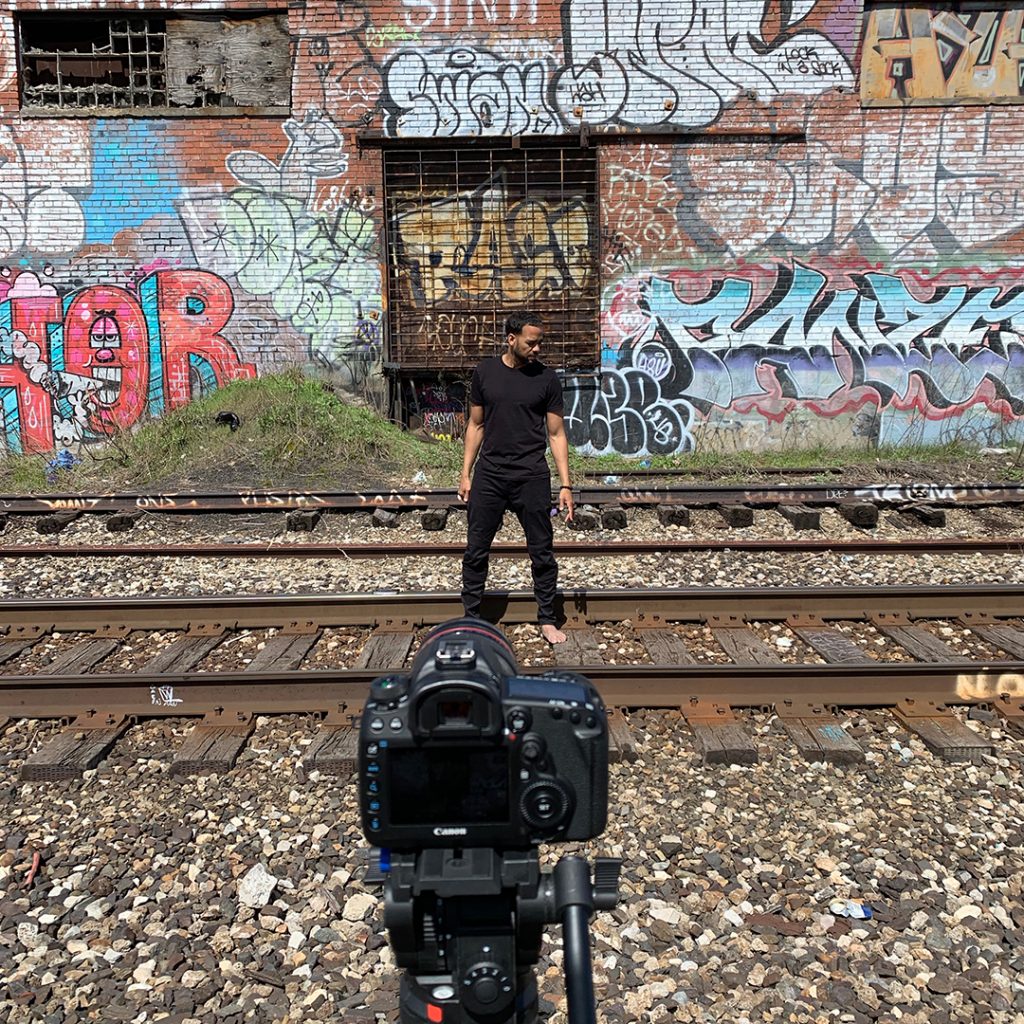 The video was shared on Visit Detroit's facebook page and saw 40,000 organic views and over 200 shares in a matter of a few days. It's one of the most successful, and important, videos the DMCVB has ever created.
Our partners
Mike Ellison – Content creation and performance
Cornelius Harris – Alter Ego Management
Paxahau – Event Production
Sabrina Nelson – Visual Artist
Scott West – Drone camera
Andrew Stefanik – Ironcoast Productions – camera man
Let's work together
Do you have an idea for a story to tell? Let Octane Design guide you. Contact us today.