Downtown Dearborn
Reinventing a city
The city of Dearborn, Michigan, felt like it was missing out on opportunities to attract business and next-gen talent. We delivered a brand story that effectively allowed city stakeholders to showcase Dearborn's strengths as well as shape positive perceptions in the national media.
Branding
Web Strategy
UI + UX
Art Direction
Editorial Direction
Copywriting
Programming
Challenge: Convening the community 
In 2018, the two Dearborn Downtown Development Authorities, which were charged with leading the city's brand development initiative, reached out to us and branding experts Applied Storytelling for assistance developing their unique story. As a starting point, their brand teams referenced strategic planning work they had conducted over the previous few years. In line with this work, we set out to create and launch an unforgettable image of Dearborn as a cohesive community with next-gen appeal enriched by walkable public spaces, cultural vitality and innovative retail diversity.
Strategy: Making the mark
The City of Dearborn is rich in history and a burgeoning diversity — Ford Motor Company's global hub, home to the nationally recognized educational institution and vacation destination The Henry Ford, and one of the nation's largest populations of Arab Americans. We conducted a community survey in both English and Arabic, hosted brand vision work sessions with city stakeholders and civic leaders, organized focus groups and then built a single unified narrative critical to telling a Dearborn brand story that would lure companies, talent, tourism and more.
Given its assets, and the strong positive sentiment we encountered throughout the community, we developed powerful messages that focused on Dearborn's standout strengths in three core areas — diversity, innovation and connectedness. Ultimately, we positioned Dearborn as a city where you can find all the big-city amenities you want — and still enjoy a sense of belonging. No other city in and around metro Detroit was telling anything like it.
Dearborn needed a distinctive and appealing visual personality, too. Drawing on the city's smart, down-to-earth, diverse, creative and decidedly real vibe, we created a new logo, color palette and graphic elements, font treatments and voice and tone — all detailed in comprehensive brand guidelines to ensure consistency. Varied shapes represent rich mosaics, vibrant neighborhoods, lively downtowns and diversity and come together to create a united and connected logo mark. A hexagon shape is inspired by both the beehive, symbolizing community, and nuts and bolts supporting the theme of hands-on innovation. Rounded corners convey friendliness and approachability, much like the personality of Dearborn.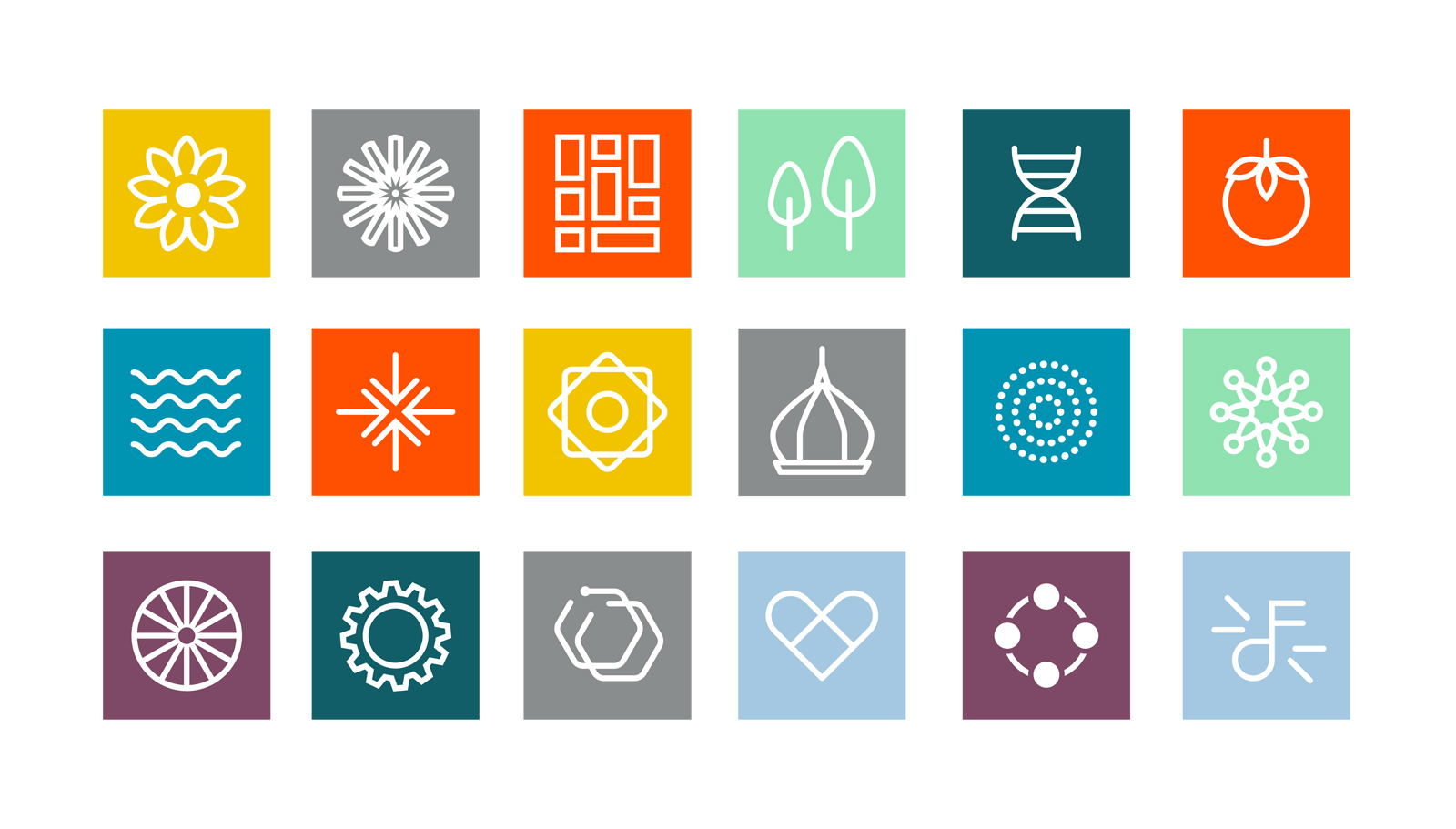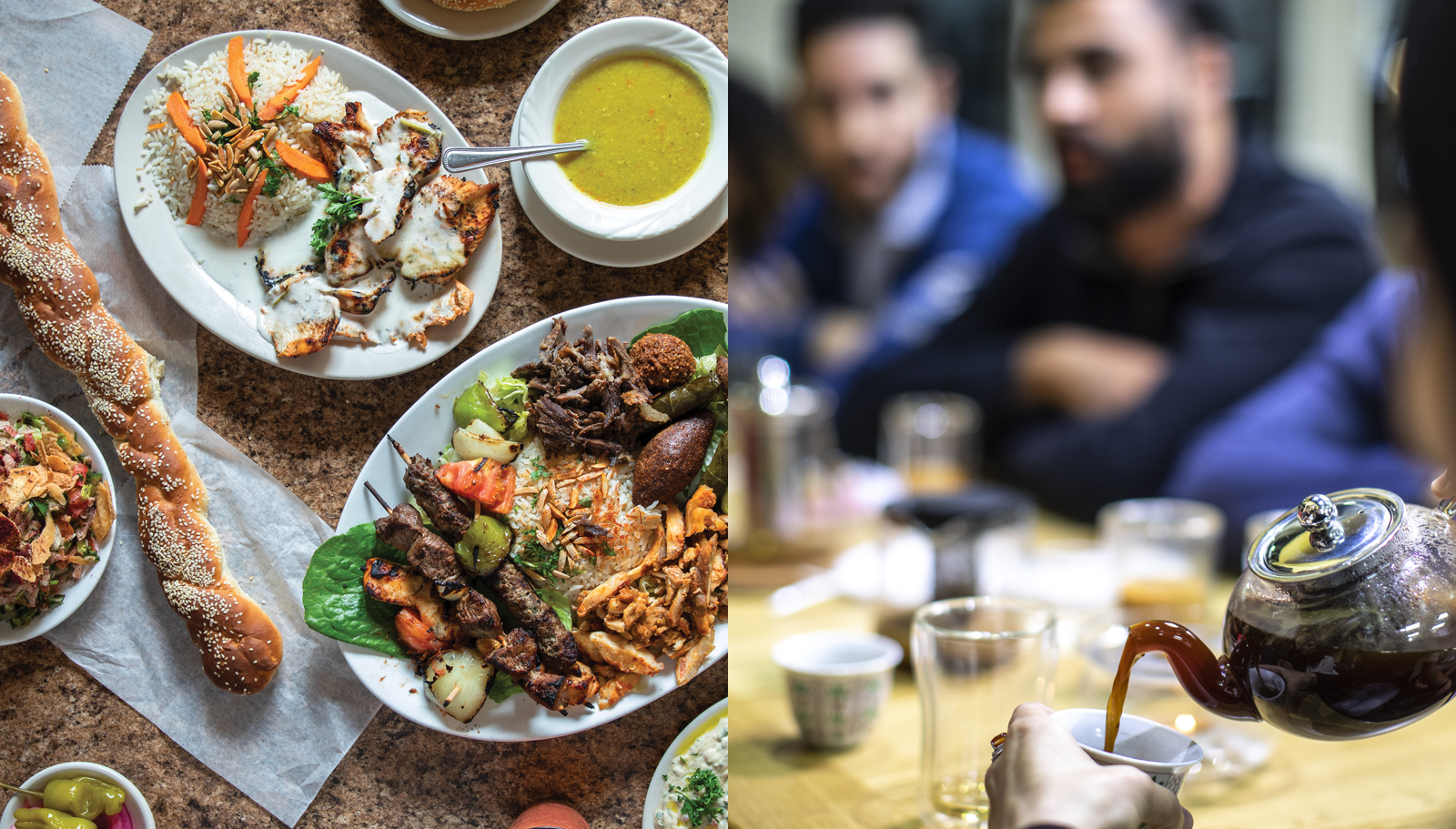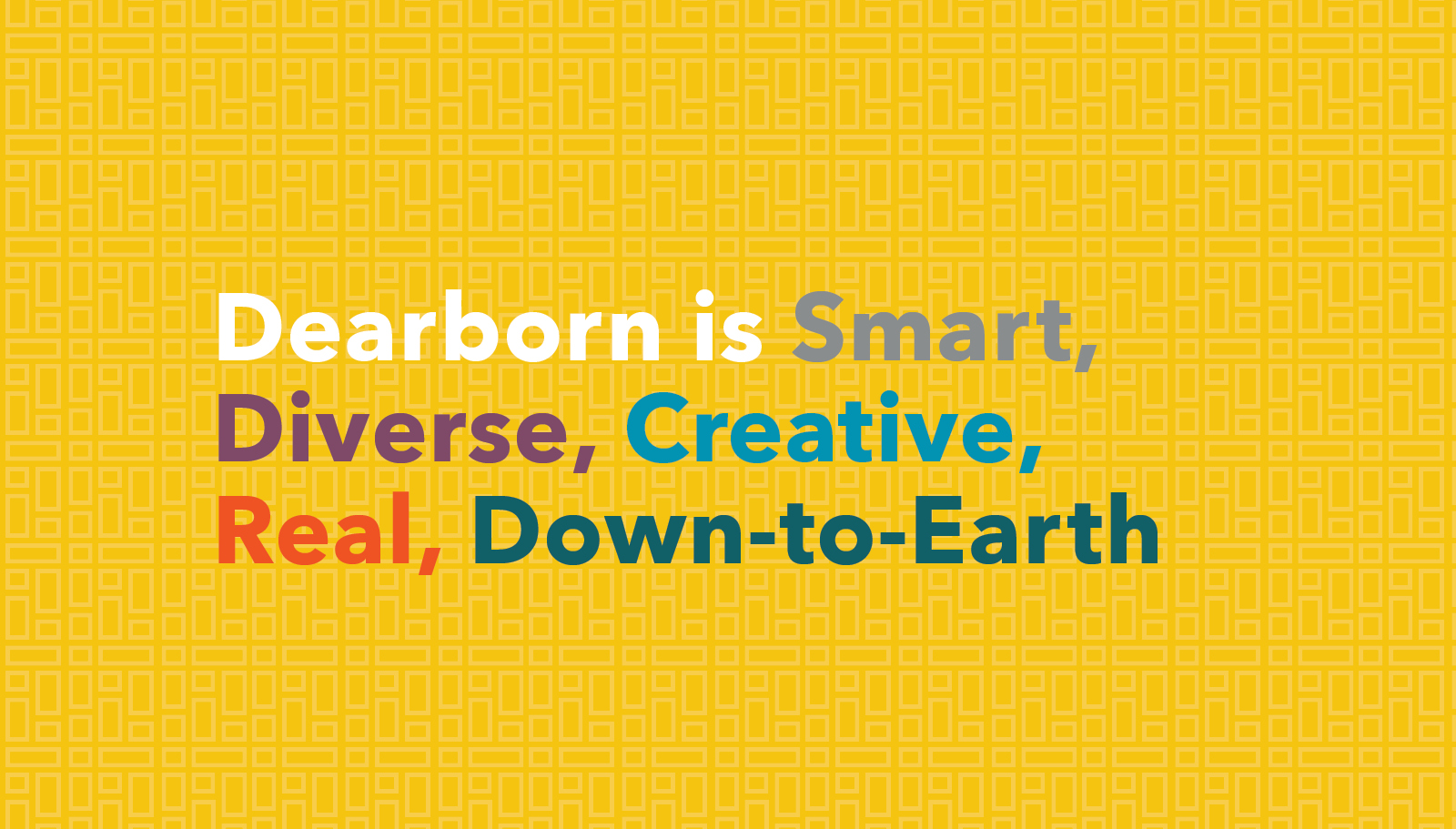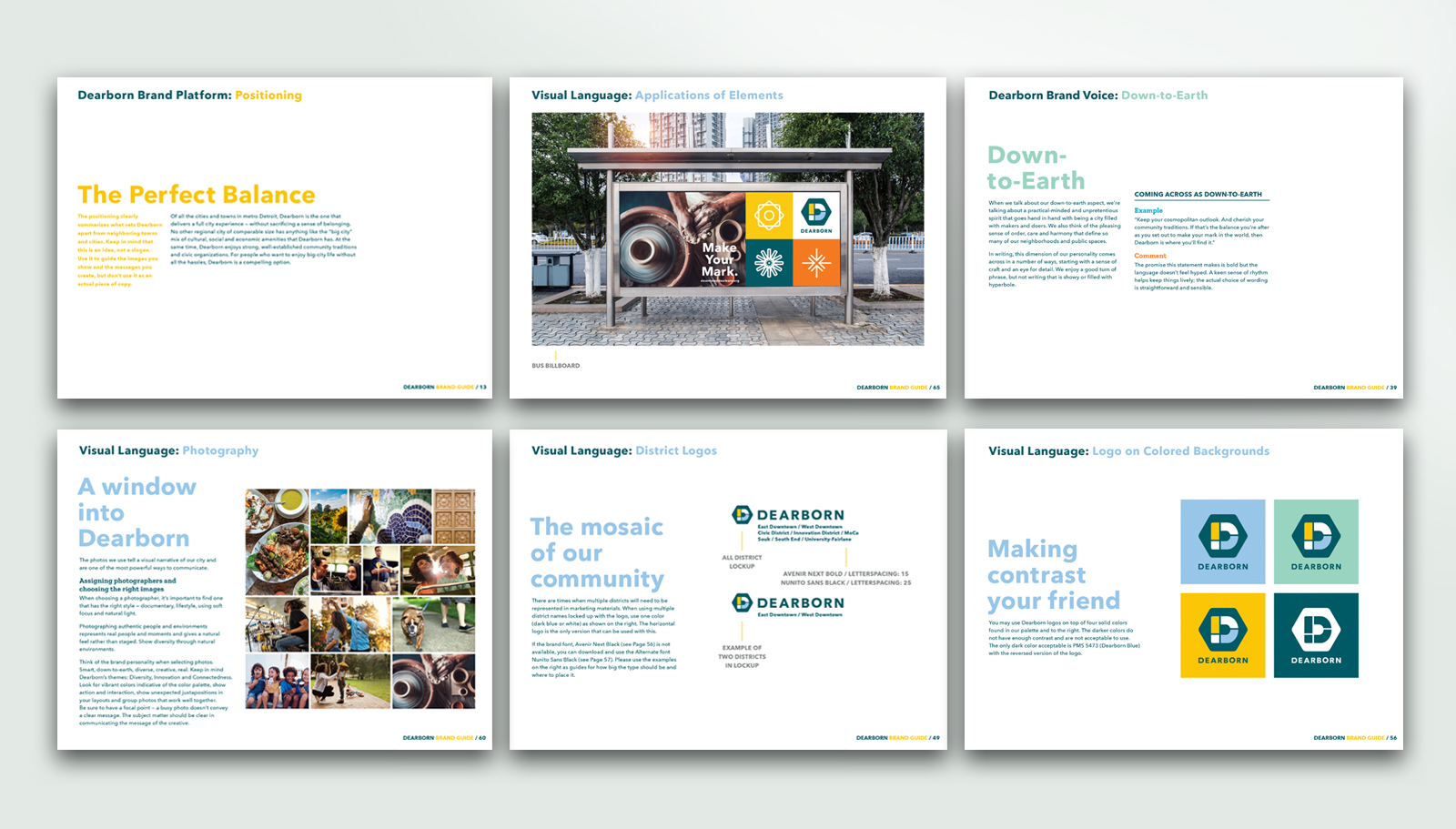 Result: All about momentum
Additionally, we have continued to provide design and production support, developing supplemental on-brand marketing materials such as brochures, signage, advertisements and more to ensure the city is presenting, sharing and talking about its story in a consistent, compelling way that sets them apart from competitors, drives tourism and investment, and attracts and retains top talent.
×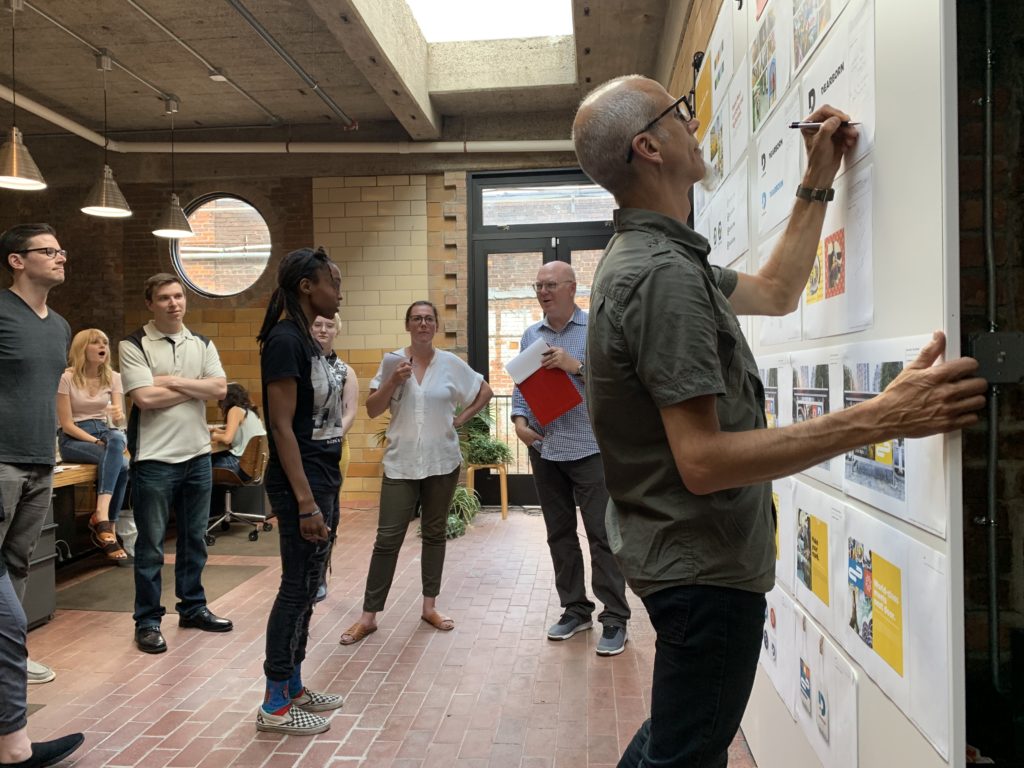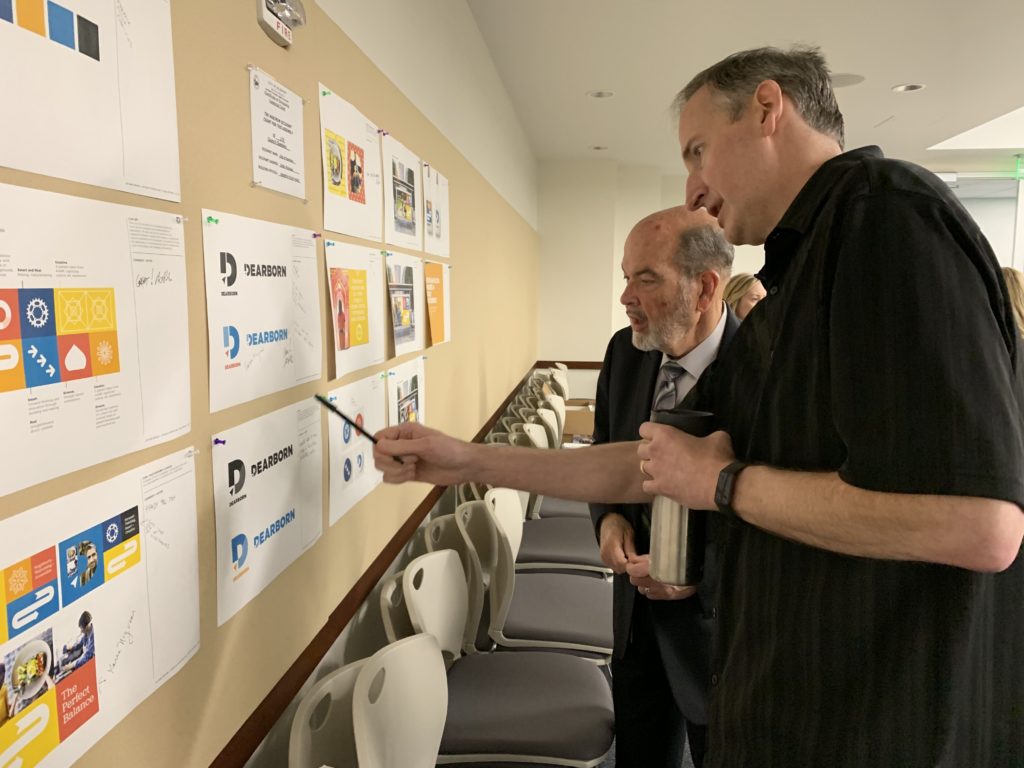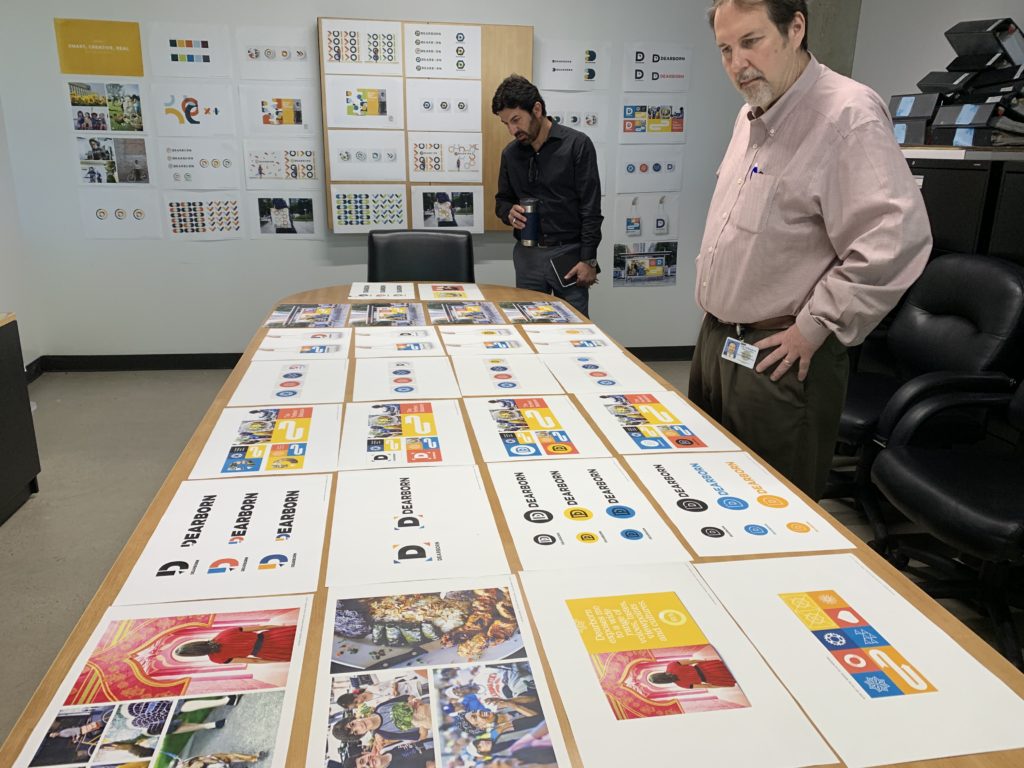 Let's work together
Ready to tell your brand story? Let Octane Design help you create your narrative and visual personality to set you apart from the competition. Contact us today.
Our partner
Applied Storytelling