One Nation Under a Groove
Detroit's tribute to the funk
When tasked with creating a corporate year-end video –  it's never too late to break from tradition to capture a moment in history that inspires millions
Challenge: Highlight Detroit in a meaningful way
For several years, the DMCVB has asked Octane Design to create its year-end holiday video to help spotlight the city of Detroit and offer seasonal greetings to its members, constituents and supporters. How do we transform an annual grassroots staple into a one-of-a-kind creative opportunity that attracts nationwide appeal and awareness for Detroit?
Strategy: Put funk on every block
It all started when DMCVB President and CEO Larry Alexander came to us and said he wanted The Detroit Academy of Arts & Sciences Choir to sing a holiday song for their year-end video. We knew we had to think beyond another rendition of Jingle Bell Rock and deliver something powerful enough to live beyond the holidays. This was our opportunity to tell a multi-layered African American story about Detroit. To create an uplifting message of togetherness and optimism, we envisioned the talented kids from DAAS performing Funkadelic's One Nation Under A Groove, collaborating with celebrated Detroit musicians to reproduce a classic song with its own character, and filming the children at local destinations that would give the world a glimpse of the beauty, richness, diversity and strength of Detroit.

×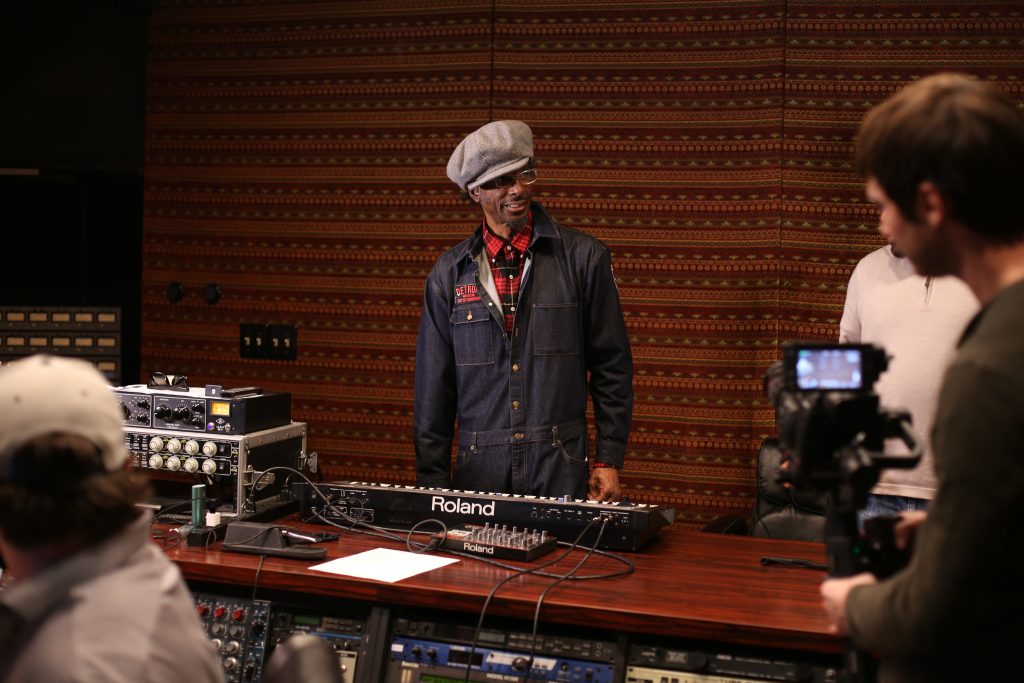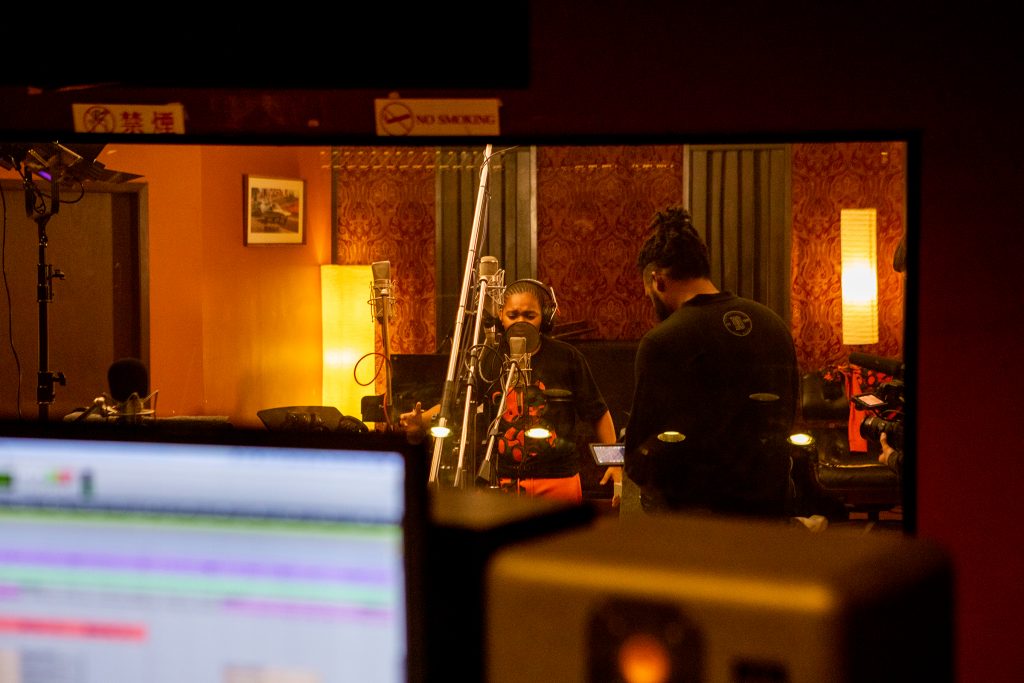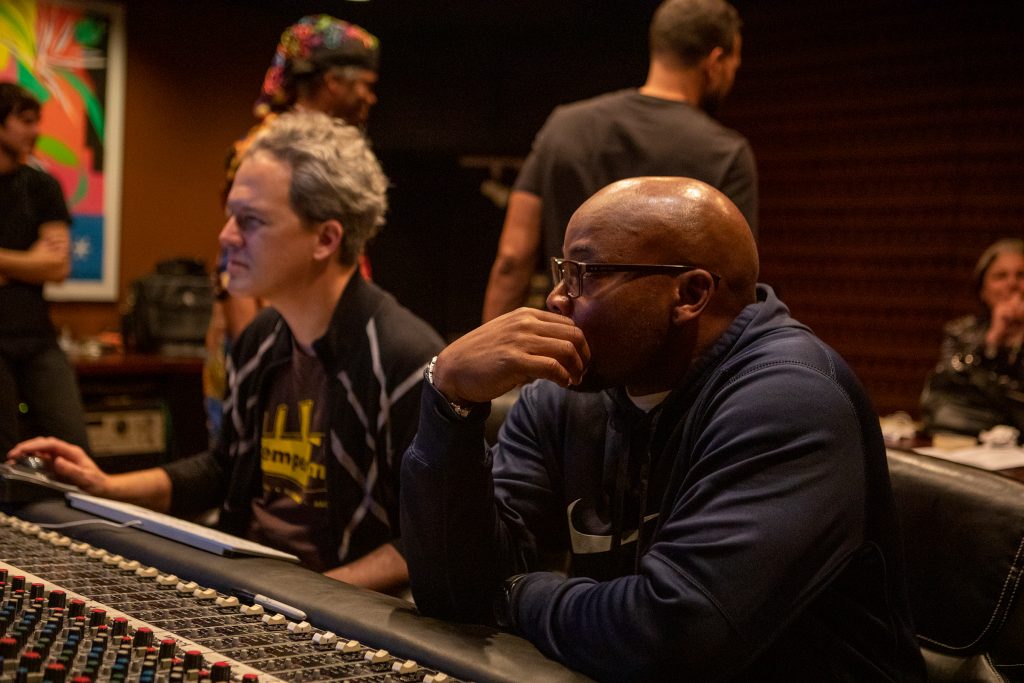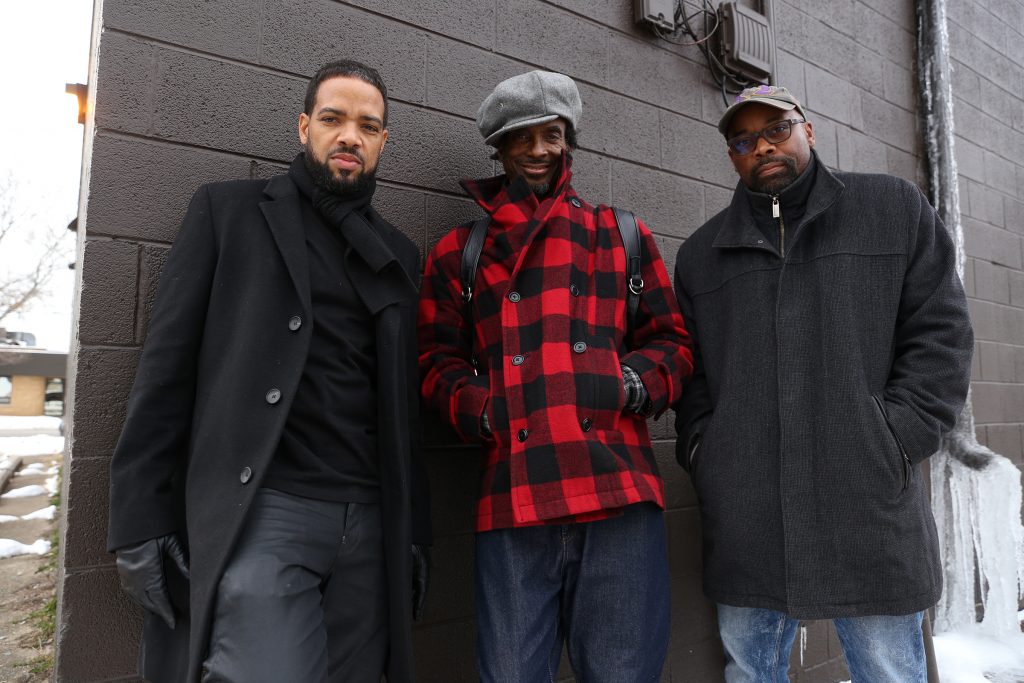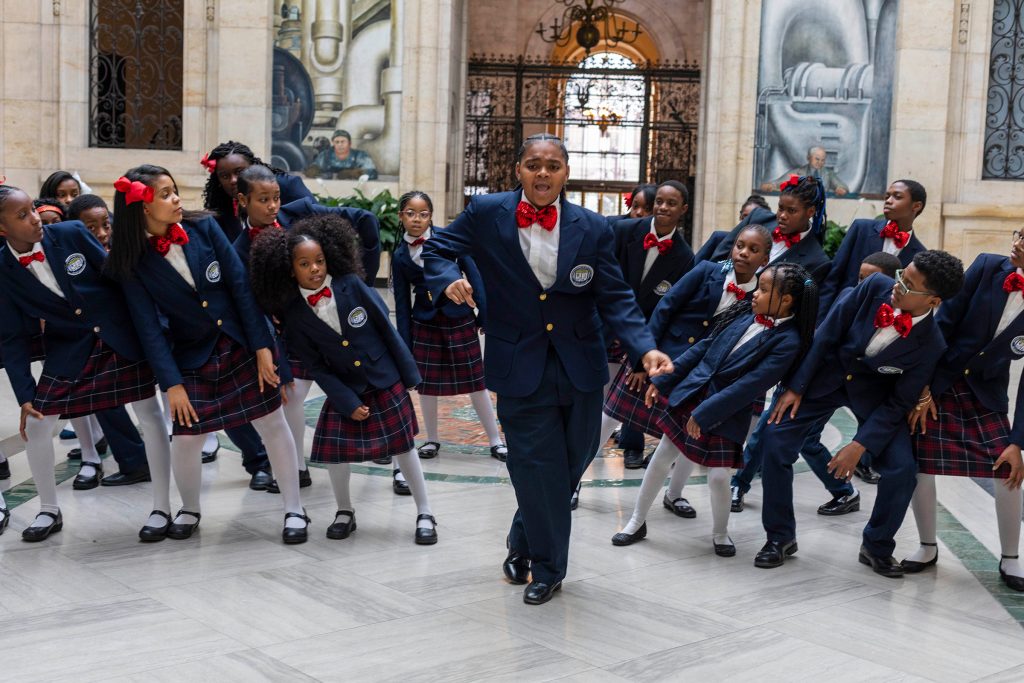 When the mothership docks — unity in action
Selfless collaboration drove this project from beginning to end, from sharing our initial vision with the DMCVB and the director of the choir, Angela Kee, and the talented children and their families to bringing the music to life thanks to Detroit advocates and artists like Mike Ellison and LaShawn D. Gary.
Result: 1 million views and counting
Within days of the DMCVB and VisitDetroit.com posting the year-end holiday video via visitdetroit.com, on Youtube and Facebook, it went viral, and now has accumulated nearly 1.2 million views on YouTube. It has won multiple awards, including two Detroit Music Awards and, in June 2020, the video received a coveted Emmy®.
Awards
2020 Emmy® Recipient
Commercial Single Spot
2020 Detroit Music Awards
Outstanding Video / Limited Budget
Detroit Academy of Arts & Sciences Choir – "One Nation: Detroit's Tribute To The Funk"
Outstanding Urban Recording
Detroit Academy of Arts & Sciences Choir – "One Nation: Detroit's Tribute To The Funk
Our Partners
Mike Ellison
LaShawn D. Gary
Musicians
Chi Amen-Ra, percussion
Efe Bes, percussion
Duminie Deporres, guitar
Amp Fiddler, synthesizer
Larry Fratangelo, percussion
LaShawn D. Gary, keys & key bass
Eric "Rain Man" Gaston, drums
Ras Mikey C – Choreographer & Dancer
Haleem Stringz Rasul
Let's work together
Ready to go viral? If you're in need of video content creation, we're ready to collaborate, create and inspire. Contact us today.