Visit Grand Haven Website
Creating a unique website
Grand Haven is a featured Lake Michigan beachtown. And you don't get that type of designation for being humdrum, bland or forgettable. In fact, the area is Midwest Americana at its best. Boardwalks, lighthouses, surf & sail and perfect beaches. A vacationer's paradise. Yet, the Grand Haven Area CVB felt it lacked a well-defined brand, strategy and website for promoting what the area had to offer.
Website Design
Content Strategy
UI + UX
×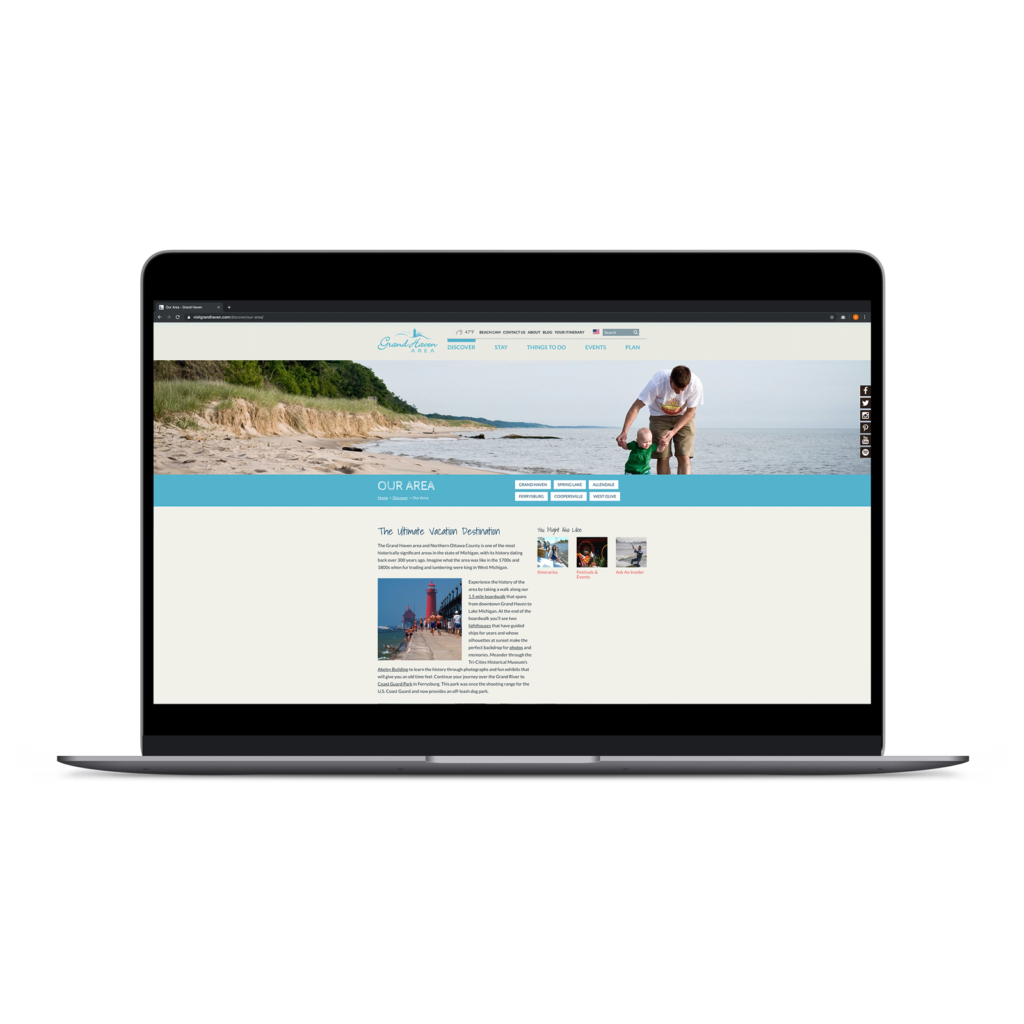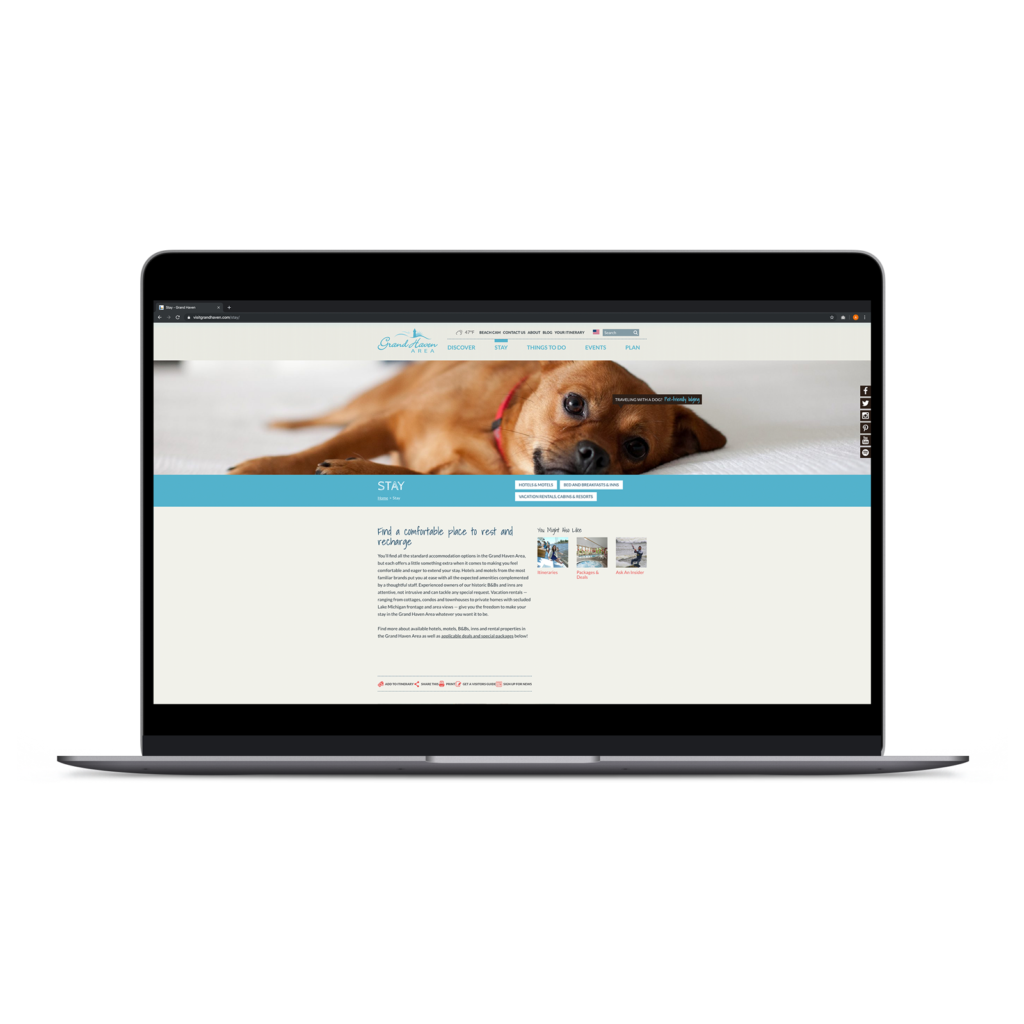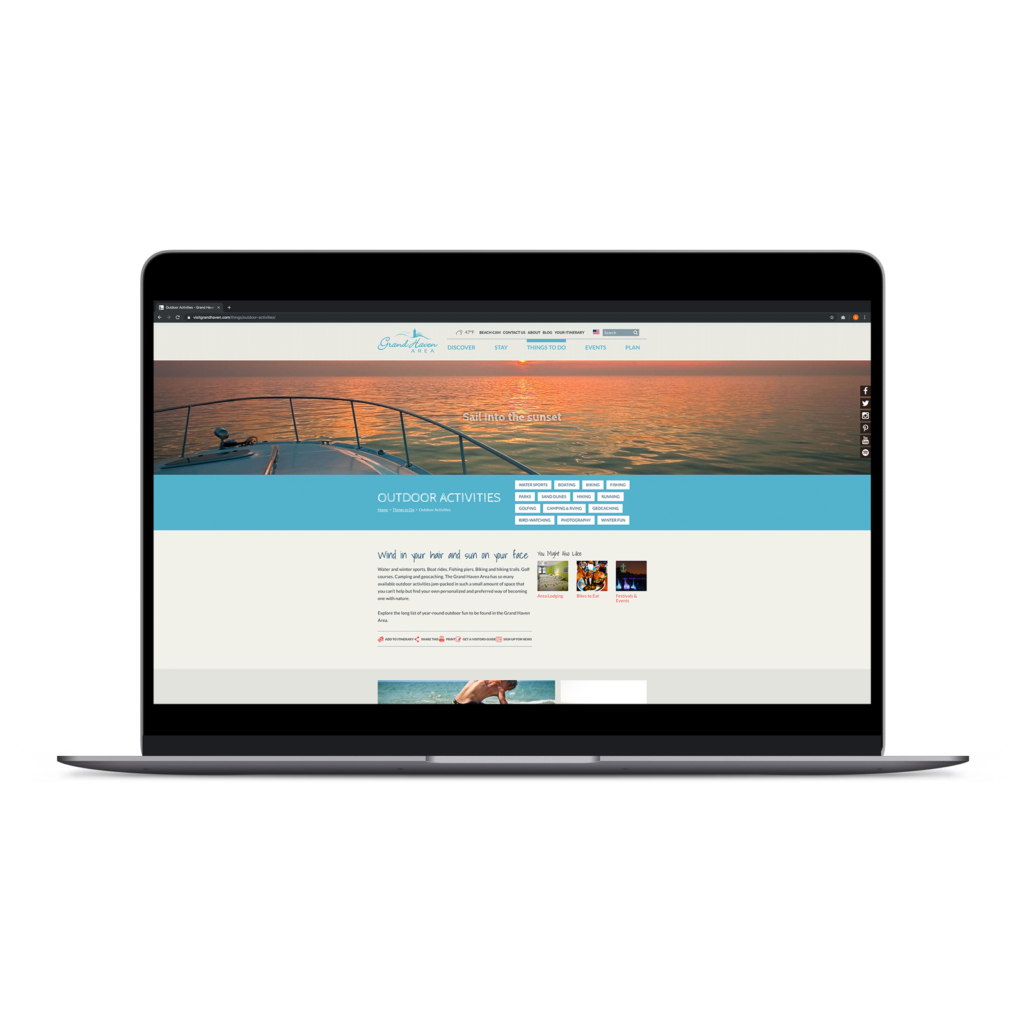 Challenge: You've gotta know who you are
We began with our Agile Branding Process, where we gleaned and produced a brand document, tone-of-voice guideline and user personas that became the road map for producing great content and thoughtful design. We employed several vital planning and usability methodologies such as card sorting, persona development, user case studies and mobile design best practices.
Strategy: A focused brand vision and user-centered design
Knowing that travelers choose a destination based on emotion and personal likes, we went beyond usability to produce a website that blends a good user interface with informative, well-written content that appeals to many. We coupled that with useful search and custom mapping features, beautiful photography and slide shows, social media feeds and sharing, an itinerary builder and more to design an engaging site that is as much fun to interact with as it was to create. Plus, we gave the CVB a CMS that put them in complete control of the content.
Let's work together
Let Octane Design help make your system integration and content distribution dreams a reality, just like we did for the Grand Haven Area CVB. Contact us today.