Illustration
Data Doesn't Have to Be Boring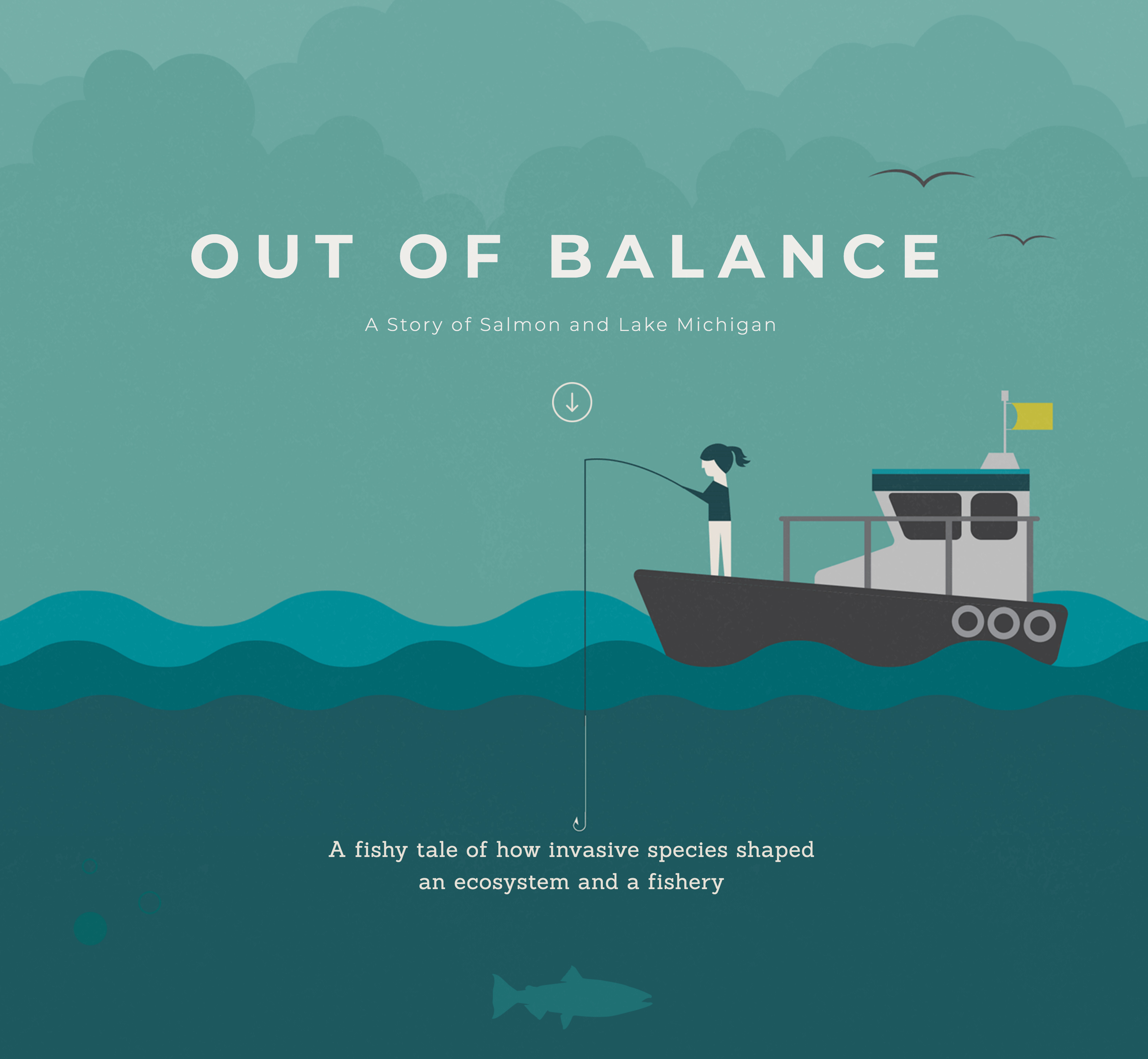 Making information easily digestible should be simplistically artful.
Food webs. Consumers, producers and decomposers. Sports fishery. Telling the story of how invasive species are taking over Lake Michigan's delicate ecosystem and the dangers that entail has the potential to be a real snoozer of a tale.
While publisher Model D had compiled a fantastic study and written a good story on the topic, they didn't want the important message about Michigan's troubled salmon sports fishery to get lost among paragraphs of boring text.
Enter Octane Design. While Model D knew they wanted to make the information easy to understand, interesting and interactive, and that they wanted something that was highly visual, a well-balanced mix of infographics and illustrative style, they didn't necessarily know how to go about it. We did.
We suggested the creation of a microsite that incorporated simple graphics and illustrations, with simple text boxes and compelling statements inserted along the way. Using a long scrolling site style, we created the illusion of a girl fishing the lake and as you follow her line down into the water, the story of Lake Michigan's ecosystem unfolds.
To keep the site easy on the eyes, yet super informative, we added basic interactive elements such as rollovers and a slider to illustrate parts of the story such as changes in mussel density.
Not distracting or too over the top, yet playful in its presentation, the site successfully tells a complicated story in an easily digestible, artful way.
Take a look for yourself and visit the site here: https://www.secondwavemedia.com/features/salmon.aspx
If you would like to take a more unconventional approach with your next website design or want to gain a clearer sense of your audience, contact us.
×